Brazilian swapaholic :P
Read my profile, please.
If you say clearly on your profile that you can only ship to USA, please don´t watch my clothes. I´m not being rude. I just don´t think it´s fair you keep watching my stuff if you can´t ship abroad. In all my items I write "This item is in Brazil". If I watch your stuff it´s not because I only think it´s cute but it´s because I´m able and DO REALLY WANT to swap. Thanks for your comprehension.
If you like something from my stuff, please watch it. I always check my watchlist and make offers.
Note: I live in Brazil and can send my stuff to anywhere. ;) When you send me an offer and I don´t like it I´ll click on the negotiate button and tell you why I have to decline your offer. Please, do the same for me. I think it´s very rude to just decline and don´t explain why. Don´t you agree? =(
I ask all of you who are reading this that do have patience if trading with me since I live in Brazil and takes time to arrive packs. Don´t trade with me if you´re impatient and want to receive immediately. And, please, don´t be rude! Thanks for reading!
If you have less feedback than me, please send first. If I have less feedback than you, I´ll be glad in sending first. =)
Please, watch my items only if you can ship internationally. Thanks!
I am into Rock, Paganism and cats. Worldwide friendship is always welcome. For those allergic people: I don´t smoke but I have a cat.

My wishlist:
- aviator sunglasses
- Tom's of Maine Cinnamon Clove Whole Care Toothpaste
- wind chimes and spinner (or solar) garden stakes
- perfumes (even samples or half-used)
- workout/gym clothes
- books about German or Italian learning
- unexpensive cosmetics and stationery from Wallgreens, Dollar Tree and Walmart
- books about ghosts, zombies or self-help
- bags
- shoes (size US8 or UK6)
- dresses
- plaid and polka dot clothes
- anything related to my favorite bands listed on my gallery.
My sizes: clothes – I can wear XS, S, M and sometimes L shoes – 7-8
"Turn the page and face another day Take your time cause something's on the way Turn the page and fill it up with life And don't sigh when time will turn the page" =)) —-Turn the page (Rage)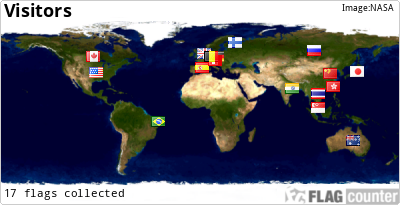 1 - 20 of 68 comments
1 - 20 of 68 comments